2 Post(s) Found
Baton Rouge, Louisiana: Three men drive their boat up to a submerged convertible in the Louisiana deep flood waters, the woman screaming she is drowning. They work to break the car window, and the car is continuing to sink. Boat passenger David Phung jumps out of the boat and onto her car and into the water, grabbing her and pulling her out of her car. The woman is distraught over her...
[ Read More... ]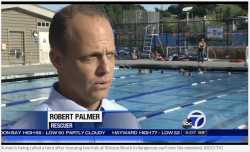 A man is being called a hero after rescuing two kids at Stinson Beach in dangerous surf over the weekend.
ABC News story on beach rescue by water polo coach/expert swimmer and good samaritan Robert Palmer, right on time to help boy and sister:STINSON BEACH, Calif. (KGO) --Rough waves triggered a record number of rescues at Stinson Beach in Marin County over the weekend. One rescuer was just enjoying his day at the beach, now he's being called a hero.There were 17 rescues at the beach -- 10 on Sunday,...
[ Read More... ]