2 Post(s) Found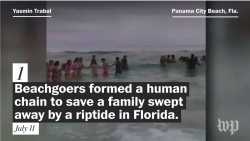 Heroes
Panama City Beach, Florida, a bunch of heroes:There was no lifeguard on duty, and law enforcement on the scene had opted to wait for a rescue boat. People on the beach had no rescue equipment, only boogie boards, surf boards and their arms and legs."Form a human chain!" they started shouting. ..."That's when the chain got the biggest," Ursrey said. "They...
[ Read More... ]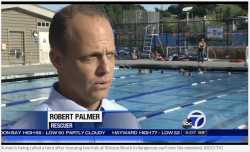 A man is being called a hero after rescuing two kids at Stinson Beach in dangerous surf over the weekend.
ABC News story on beach rescue by water polo coach/expert swimmer and good samaritan Robert Palmer, right on time to help boy and sister:STINSON BEACH, Calif. (KGO) --Rough waves triggered a record number of rescues at Stinson Beach in Marin County over the weekend. One rescuer was just enjoying his day at the beach, now he's being called a hero.There were 17 rescues at the beach -- 10 on Sunday,...
[ Read More... ]