3 Post(s) Found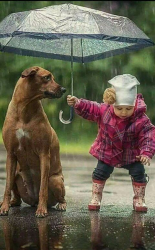 So cute! Sharing is caring!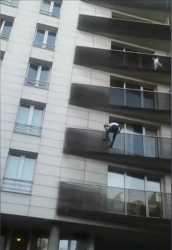 22-year-old Mamoudou Gassama climbed up four floors of the Paris, France apartment building in just seconds to rescue a child dangling from the balcony edge.The real-life spiderman hero, a Malian migrant, was in Paris to watch a footbal match in a local restaurant, and saw the commotion on onlookers at the bottom of the building."I like children, I would have hated to see him getting hurt in...
[ Read More... ]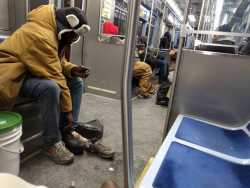 Like the saying goes with 'shirt off the back', Chicago native Maurice Anderson gave the boots off his feet to a homeless man in need on the train. Another passenger on the train, Jessica Bell, shared the moment of his act of kindness on Facebook:Jessica Bell added 2 new photos — with Potus Polo at Chicago Transit Authority.January 12 at...
[ Read More... ]