2 Post(s) Found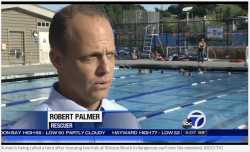 A man is being called a hero after rescuing two kids at Stinson Beach in dangerous surf over the weekend.
ABC News story on beach rescue by water polo coach/expert swimmer and good samaritan Robert Palmer, right on time to help boy and sister:STINSON BEACH, Calif. (KGO) --Rough waves triggered a record number of rescues at Stinson Beach in Marin County over the weekend. One rescuer was just enjoying his day at the beach, now he's being called a hero.There were 17 rescues at the beach -- 10 on Sunday,...
[ Read More... ]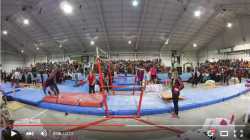 "Best Gymnastics Coach save"
Quick reflexes and great catch by this gymnastics coach that does his own flip as he catches a gymnast during her level 6 bars routine dismount, the flyaway (back flip layout), and makes sure she does not get hurt. The gymnast releases the bar too soon and would have landed on her head/neck had it not been for the quick thinking and good judgement of her skillful coach spotting her....
[ Read More... ]