3 Post(s) Found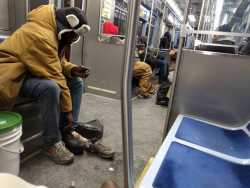 Young man gives homeless man on a CTA Red Line train the boots off his own feet.
Like the saying goes with 'shirt off the back', Chicago native Maurice Anderson gave the boots off his feet to a homeless man in need on the train. Another passenger on the train, Jessica Bell, shared the moment of his act of kindness on Facebook:Jessica Bell added 2 new photos — with Potus Polo at Chicago Transit Authority.January 12 at...
[ Read More... ]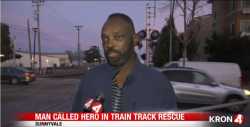 Walter Wilson describes saving a woman from an oncoming train
San Jose great-grandfather Walter Wilson noticed a car had turned right onto the train tracks across Sunnyvale Avenue and had stopped, Thursday evening around 6pm."I stopped and saw a Prius about 50 feet down the track," Walter Wilson said.63-year-old Wilson stopped his car, ran down the tracks, and told the elderly woman in the driver's sear to back up. She tried but got...
[ Read More... ]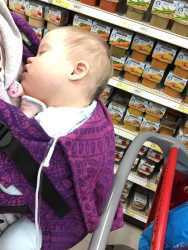 Happy Baby
Sometimes some people call showing love as spoiling, and some just call it love, like this mom, via her Facebook post:Dear Woman in Target-I've heard it before, you know. That I "spoil that baby". You were convinced that she'd never learn to be "independent". I smiled at you, kissed her head, and continued my shopping.If you only knew what I know.If you only knew how she spent the first ten...
[ Read More... ]